土が良い、水が良い、空気が良い、人が良い‼
ジャマイカの野菜、カラルを育ててもらっていますがこんなに元気ーー‼
今週からお店で出せるかな?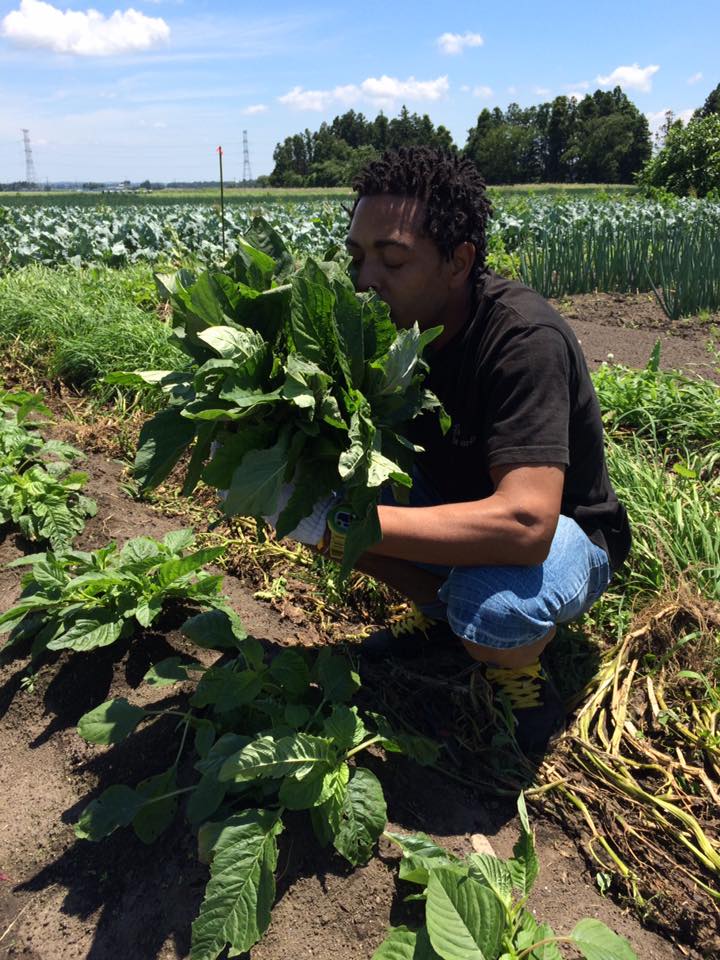 At my friends farm where they allow us to grow callaloo and habaneros.
Can't wait to cook these freshly cut vegetables.
 そして、こちらもよろしくお願いします!!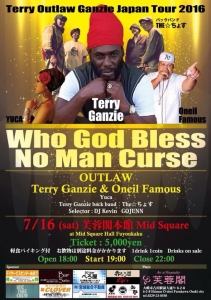 ーーーーーーーーーー
Terry "OUTLOW"Ganzie
Japan tour 2016
古川公演
《 WHO GOD BLESS NO MAN CURSE 》
7/16(土)
OPEN 18:00
START 19:00
CLOSE 22:00
入場 ¥5000
出演:
・Terry Ganzie
・Oneil Famous
・YUCA
・THE☆ちょす
・DJ Kevin
・Gojunn
場所:
古川駅前
『芙蓉閣本館 Mid square』
大崎市古川駅前通り6-2-8
ーーーーーーーーーー
Terry 'The Outlaw' Ganzie is often considered as the DJ who, alongside Buju Banton, rejuvenated Donovan Germain's profile in the dancehall. Following on from his crossover success with Audrey Hall and Freddie McGregor, Germain's winning formula was sustained when he recruited Ganzie, Wayne Wonder and Banton in the early 90s. The crew often recorded in combination and when Banton signed with Mercury Records Ganzie and Rebel joined him on a superb interpretation of Little Roy's'Tribal War'. Emerging from Banton's shadow Ganzie proved he was more than just a sidekick with the release of a series of hit singles notably, 'Showdown' and 'Heavy Like Lead', the latter of which lent its title to his best album. The release was considered by many to be badly timed as Banton's international recognition resulted in less attention being paid to Ganzie's debut. Undeterred by the international indifference Ganzie maintained a high profile in Jamaica with the 1995 hits, 'Outlaw From The Past', 'Who Is It' and the chart-topping 'Fly Away Home'. With the trend for crews in the mid-90s Ganzie, inspired by his earlier hit, recruited a group of young performers to join the Outlaw crew that included newcomers Ritchie Melody, Rapper Richie and Wayne Sample. The crew enjoyed a successful run in the dancehall while Ganzie continued releasing his solo work. In 1996, he released the favoured 'Hey, Hello, Hi', 'Praise Jahoviah', 'Once Bitten' and 'Waan Go Home'. Ganzie continues to release dancehall hits, enjoying chart success in 2000 with 'Wicked And Hot', 'Can't Dictate' and 'Free'.